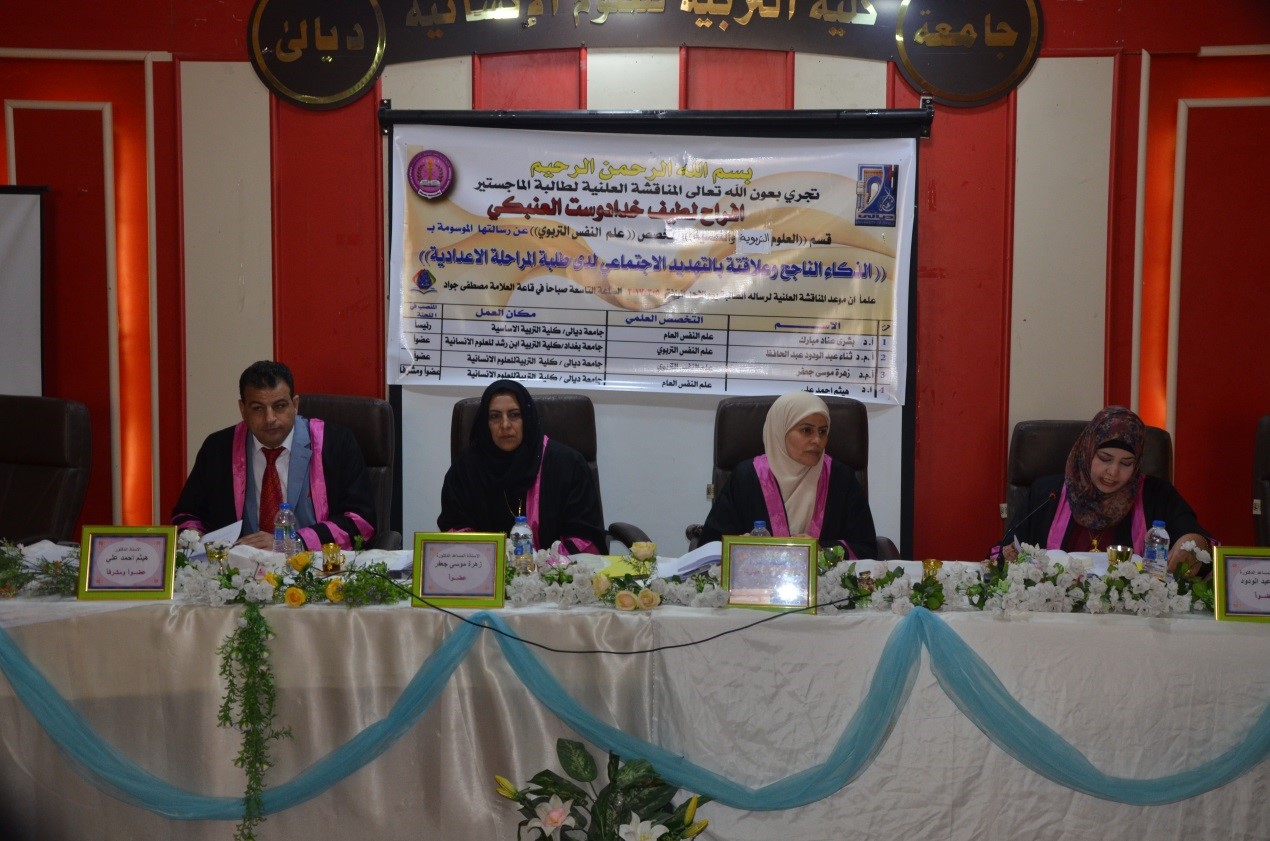 Master Thesis at the college of Education for Human Sciences discusses successful intelligence and its relation to the social threat among middle school students
Master Thesis at the college of Education for Human Sciences discusses successful intelligence and its relation to the social threat among middle school students
The college of Education for Human Sciences discussed the master thesis titled "successful intelligence and its relationship to the social Threat among students in the preparatory Stage".
The aim of the thesis which was presented by the student( Afrah Latif) is to identify the level of intelligence that is successful in its three abilities (analytical, creative and practical) among the junior students according to the variables, the level of social threat among middle school students, and the correlation between successful intelligence with its three abilities and the threat Social development.
The thesis reached several conclusions, the most important of which was that the sample of all middle and middle school students (both male and female) and the specialization (literary and scientific) suffer from an imbalance between their abilities and the ways in which they are taught, resulting in lack of successful intelligence, (The analytical, the process, the creative), and that the students because of the environmental conditions and social conditions they are going through suffer from social threat, and that the males suffer a social threat higher than the female, and the study showed the absence of relationship between statistical function and correlation between both successful intelligence and social threat, The research sample Of middle school students.
The thesis recommended the need to stand at the obstacles that impede teaching in the way of "successful intelligence", and work to raise awareness of the teaching faculty the importance of successful intelligence and ways to benefit from it, and make some adjustments in the methods of teaching and evaluation of curricula and work on teaching in a successful intelligence, to keep up with modern theories in teaching, Training, and training programs to develop each student's ability (analytical, creative, and practical) in successful intelligence, and the need to support sources concerned with sources and references and literature that address all aspects of successful intelligence and social threat, and awareness through the establishment of scientific conferences specialized in education and psychology on the subject of social threat and its effects and how to address it, and activate the role of guidance centers, and the role of the educational guide in schools and academies and even universities, To reduce the phenomenon of social threat.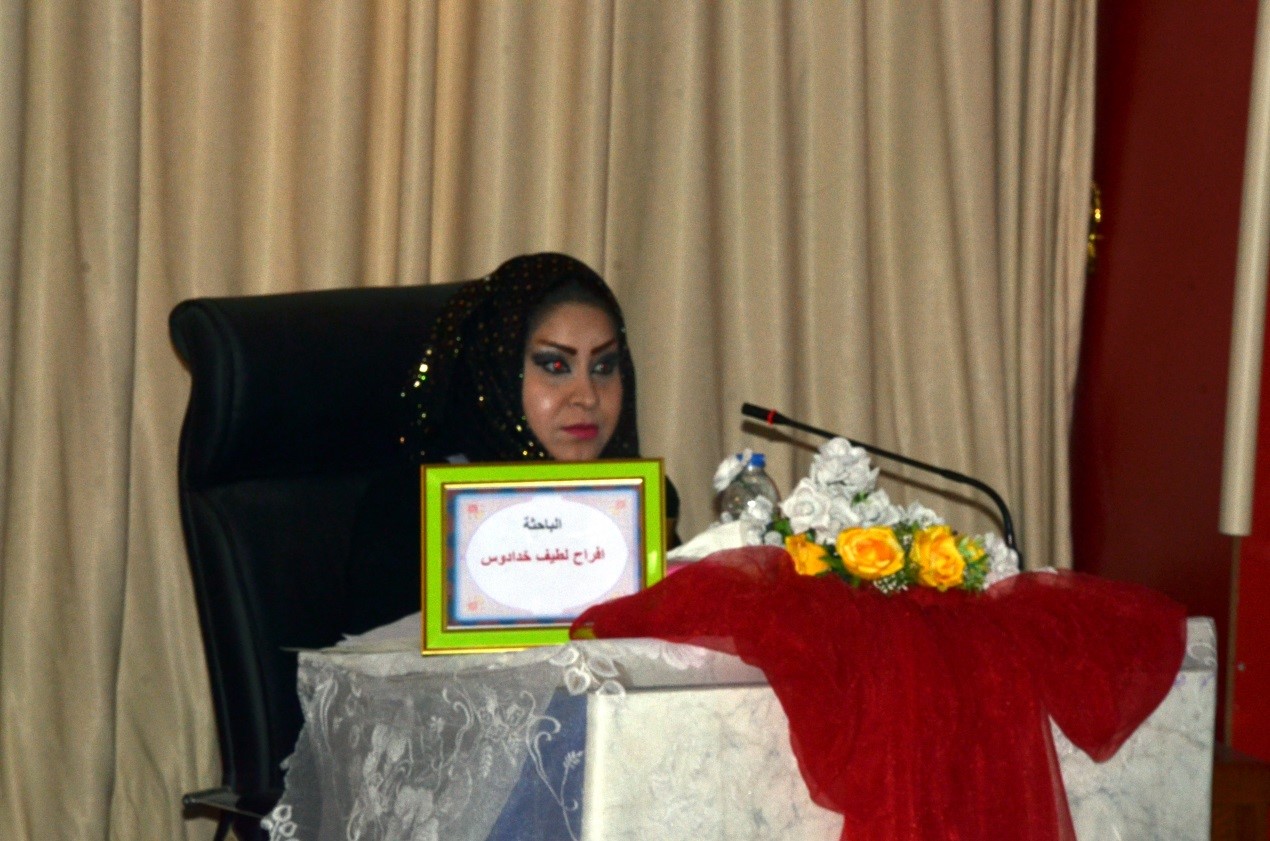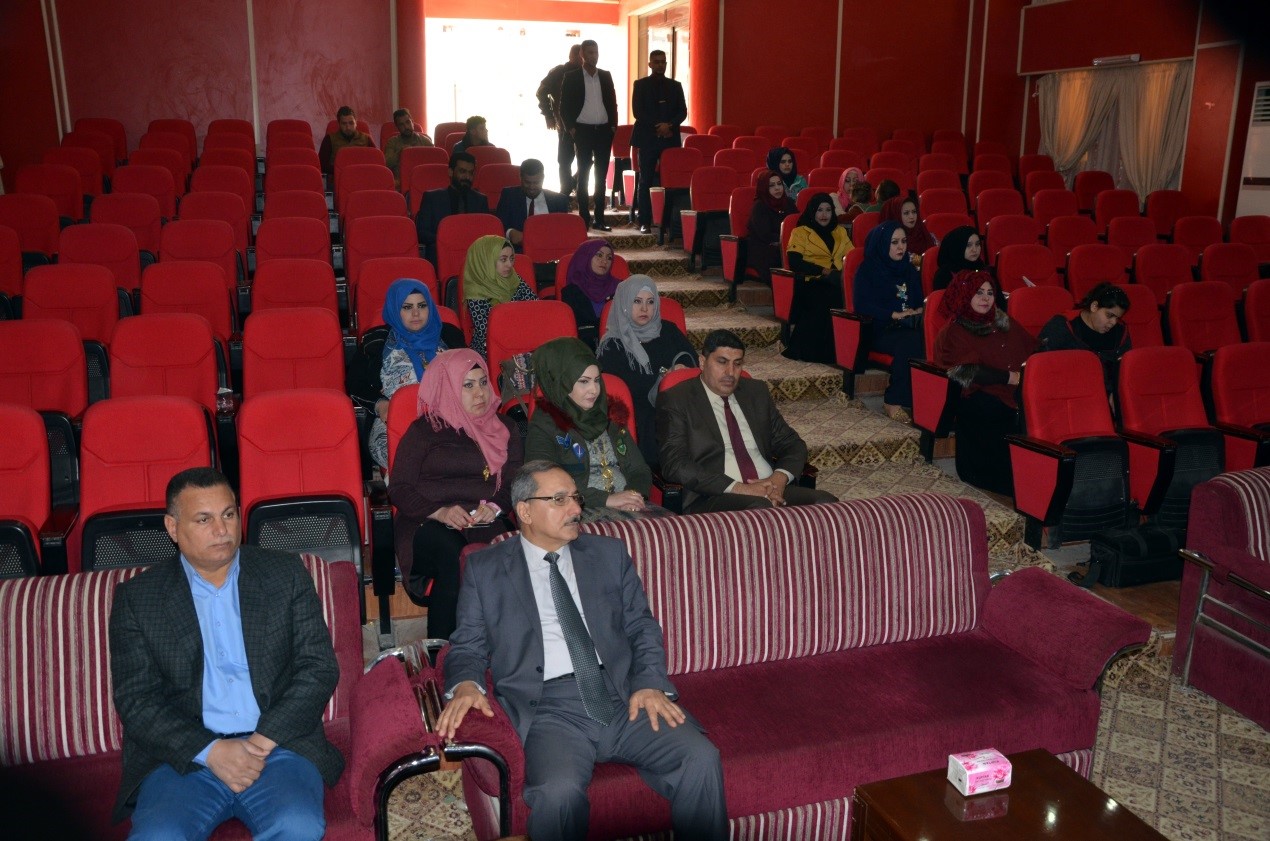 ---