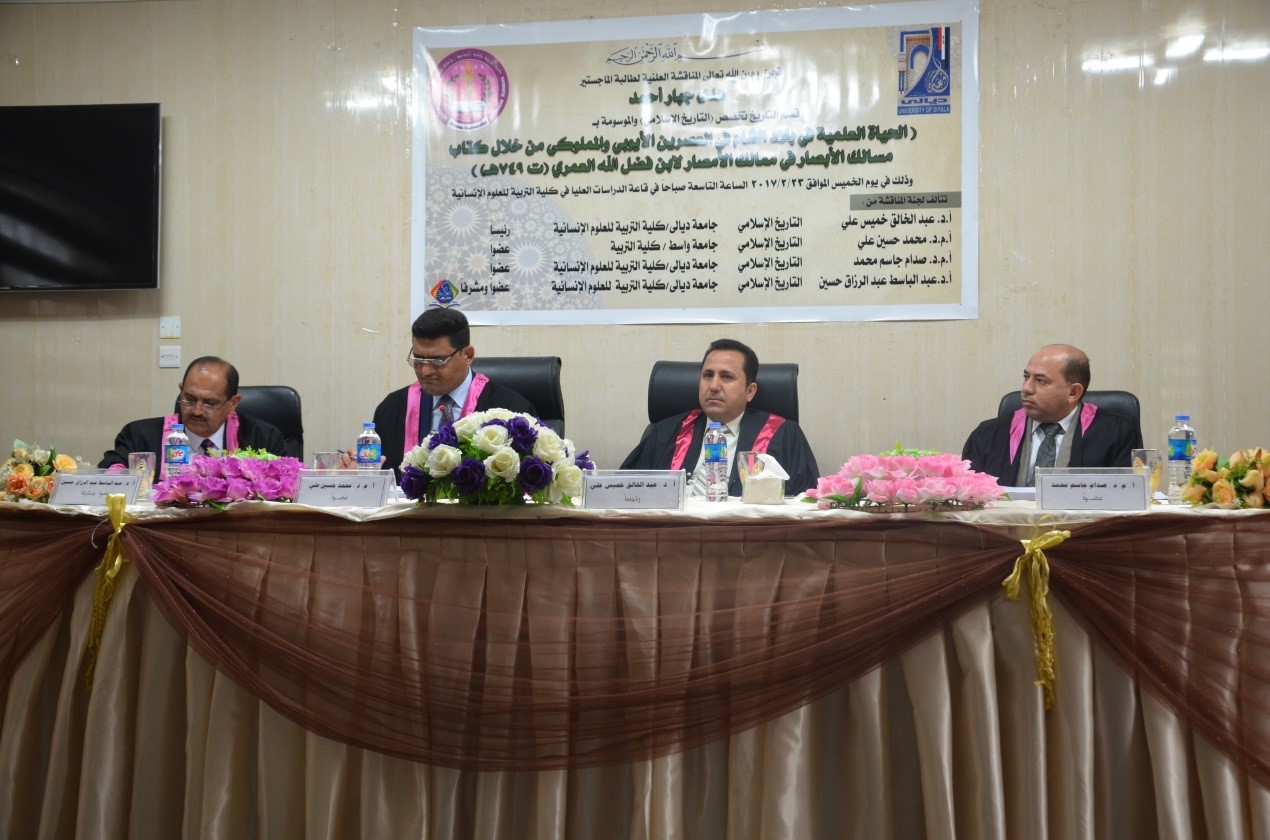 Master Thesis at the college of Education for Human Sciences discusses the scientific life in the Levant in the Ayyubi and Mamluki ages
Master thesis at the college of Education for Human Sciences discusses the scientific life in the Levant in the Ayyubi and Mamluki ages
The college of Education for Human Sciences discussed the master thesis titled "Scientific in the Levant in the Ayyubi and Mamluki Ages through the Book of Masalik Al Absar in the Kingdoms of Amasar to Ibn Fadlullah Al-Omari,749"
The study which was presented by the student( Huda Jabar Ahmed) aims to identify the conditions of scientists in the Levant in two successive times and their results in the light of the political situation is sometimes fixed and fluctuating and sometimes change.
The study concluded that the events that took place in the Levant during that period did not disturb the course of scientific life and its activity in the Levant, but it was a strong motivation for all segments of society to stand up to it, and to address it through establishing scientific life, which was the establishment of many scientific centers And the role of scientists in the direction of them, with the growth and prosperity of scientific life in that era.
The study showed the large number of schools of jurisprudence four of the previous centuries, especially the schools of the Shafi'i doctrine, which was the most numerous and widespread in the Levant in that period, and the frequent scientific trips of scientists and students of science, whether inside the Levant or outside, Teaching, preaching and guidance in a large number of mosques and schools and linking and Khanka Hat and angles
and soils that urban), and the participation of a large number of scientists in the real life of their nation, some took the position of the judiciary, writing and types,
The study also found that there are a large number of highly qualified scientists, many talents and the arts. Many of them distinguished themselves with science and took care of it, such as Hadith, interpretation, jurisprudence, origin, language, literature, history, medicine and others. Ijtihad and the payment of opinion, and concluded to the existence of a great scientific renaissance to revive and renew the scientific heritage of the past and the future, and this is what the scientists and scientists explained and abbreviated and realized and increased it.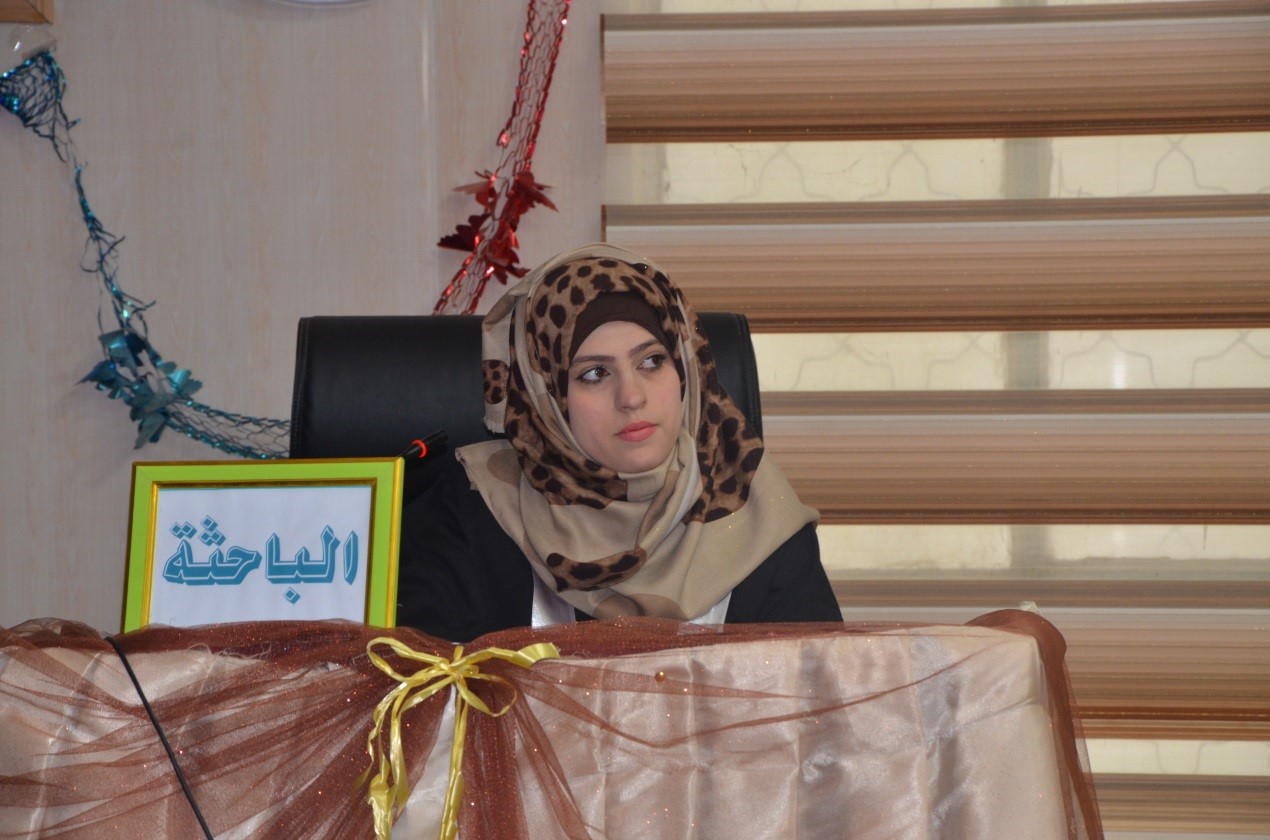 ---