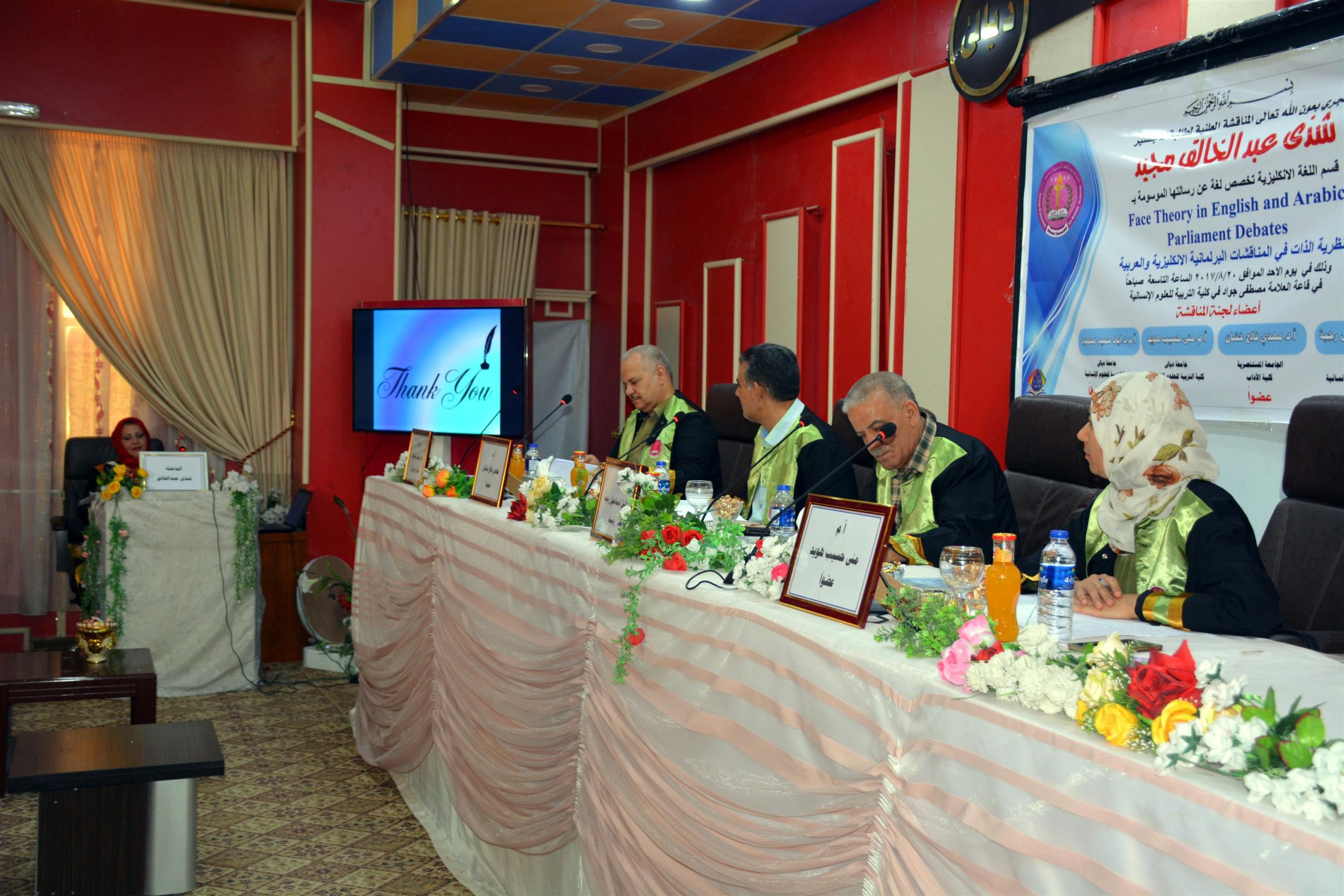 Master Thesis at the Faculty of Education for Human Sciences discusses self-theory in the English and Arabic parliamentary discussions
Master Thesis at the college of Education for Human Sciences discusses self-theory in the English and Arabic parliamentary discussions
The college of Education for Human Sciences discussed the master thesis titled "Self-Theory in the English and Arabic Parliamentary discussions "
The study, which was presented by the student (Shatha Abd Al Khaliq Majid), aims to identify the theory of self and discipline with its branches negative or positive literature in in the English and Arabic Parliamentary discussions As well as the extraction of such strategies and functions for both English and Arabic in addition to finding similarities and differences of the concept of politeness in both languages.
The results of the analysis showed that participants in the parliamentary sessions often tend to assume a negative in the discussions, as well as tend to use negative strategies of negative rather than positive strategies ..
The study reached several conclusions, the most important of which is that negative politeness is repeated more than the positive politeness of both discussions because of the similarity of the rate of replication of the main strategies with a percentage of variation of the sub-strategies rate, and that members of the English parliament tend to use more than one subdivision strategy, both positive and negative, in the same sentence
The study recommended the need to introduce the science of purposes in the curriculum of the Department of English language, and urged the applied students for the English language to use strategies politeness in the classroom with students, and guide the English language students to analyze the intended analysis for texts and other conversations for example literary, sports, scientific and media.